An Overview
Welcome to Emerald Contractors Inc and thank you for visiting.  We are celebrating over 35 years in business.  We originated in 1985 from the vision of John Marzulli. John's vision was to start a contracting company that would allow him to use his years of experience to build and remodel homes with excellence and integrity. Emerald Contractors has been doing just that ever since.
Integrity, trust and quality. These act as the foundation in all of our projects.
Emerald Contractors is a full service design/build contracting firm specializing in remodeling, renovations, additions, accessible and adaptable design construction. With over thirty years of general contracting experience, John Marzulli personally oversees all construction operations of the company.
In the three decades Emerald Contractors has been serving Tampa Bay, the company has earned a reputation for completing jobs on time and on budget. This is largely due to the Emerald team's assurance that the communication process is clear and effective, keeping clients up to speed in each step of the process. Consistent and open communication between the staff, trade contractors and the client enhances understanding of the process, removes fear and provides an opportunity to exchange ideas and help make the experience a positive one for everyone involved.
Our Services Include
Remodeling & Renovations both Residential and Commercial, with CR (Certified Remodeler) and CGR (Certified Graduate Remodeler)

Room Additions, In-Law Suites

Accessible, Universal and Adaptable Design-We provide with a NAHB Certified Aging-in-Place Specialist designation (CAPS)

Green Building & Remodeling with the Certified Green Professional (CGP) designation

Kitchen and Bath Remodeling with CKBR (Certified Kitchen and Bath Remodeler)

Structural repairs and renovations.

Specialty projects: outside environments, home theaters, home automation
Our Ideal Client
Our clients typically are referrals from our vast referral network of past clients, business, and social contacts. They value character, ethics, and truthfulness. They tend to be value oriented not price oriented. They know that a cheap price is NOT the lowest cost, so they are not scurrying around getting multiple bids to take the cheapest one. They respect our time. They recognize the value of time and don't want to waste ours as well as theirs. They respect the fact that managing a job well is a skill set. Few can do it well. They generally have high but realistic expectations. They are generally decisive decision makers. They will do their research and want information. Once they have their information, they will make a decision, and stick to it. They have a win-win mind set. They seek ways to work with us to get the best value for their hard-earned dollars. They understand that we are a business and need to cover our overhead, supervise their project, and make a fair profit. If you feel you would be an ideal client, please contact us.
In the nearly 45 years of building quality homes, luxury condominiums and an assortment of commercial projects in Tampa Bay, Emerald Contractors has received numerous certifications and honors. Here are just a few:

Winner of 28 First Place and 8 Second Place or Honorable Mention Florida NARI West Coast Remodeling Awards

State Certified General Contractor 1974: CGC008986

2003, 2013, 2018 Remodeler of the Year; Tampa Bay Chapter of the National Association of Remodeling (NARI)

Water Damage and Fire & Smoke Restoration certification through Institute of Inspection Cleaning and Restoration (IICRC) April 2011

Certified Mold Remediator (CMR) and Certified Mold Assessor (CMA) through Florida Association of Certified Mold Inspectors, Inc. – January 2011

2010 NARI Regional Contractor of the Year Award Winner for addition over $1,000,000

2010 Recipient of NARI Hall of Fame Award

Certified Green Professional (CGP) From the National Association of Remodeling Industry (NARI) – October 2008

Expert Quote in Tampa Bay Magazine – March-April 2008

Project Spotlight in Professional Remodeler Magazine – August 2008

Expert Quote in LowesForPros.com "Protect your Business from Disaster 2006"

Certified Kitchen & Bath Remodeler (CKBR) from the National Association of Remodeling Industry (NARI) December 2004

Certified Aging in Place Specialist (CAPS) from the National Association of Home Builders (NAHB) – October 2002

Expert Quote in Remodeling Magazine – March 2001

Squires Award Recipient from the National Association of Remodeling Industry (NARI) – 1999

Certified Graduate Remodeler (CGR) from the National Association of Home Builders (NAHB)- June 1999

Certified Remodeler (CR) From the National Association of Remodeling Industry (NARI) – August 1999

Frequent guest speaker on ABC Action News – The Morning Blend Show
ABC Action News Story Featuring John Marzulli of Emerald Contractors, Inc.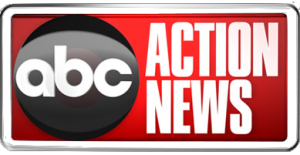 News reporter Jackie Callaway of ABC Action News reached out to NARI to find a professional contractor to give their expert opinion on the alleged "repair" of a home that did not adequately address the structural nature of the damage to the home after a car had driven into it. John Marzulli, owner of Emerald Contractors, Inc., was chosen to be that professional contractor in this segment. Click on the link above to see the segment.
Business Affiliations
Emerald Contractors is proud to be affiliated with some of the most respected organizations in the industry. We believe our association with these organizations provides our company with the most current industry knowledge and trends. It also benefits our clients by providing the information and resources to make informed choices.
Trade Affiliations